Solar Panel 9V @ 1W, 135 x 135 mm
Manufacturer:
Parallax
Product Code:
SOLAR-9V1W-135x135_750-00031
Weight:
1.50 lb
Reward Points:
0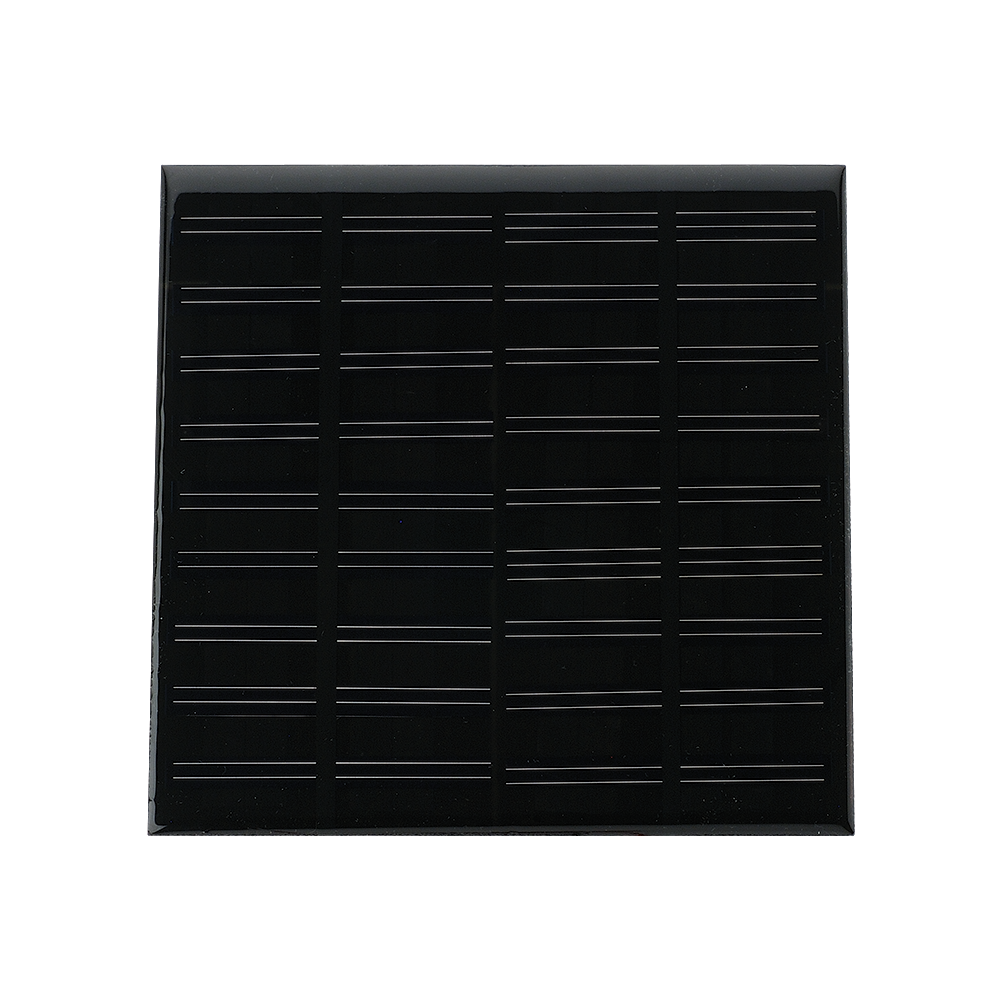 This small easy-to-use solar panel is a great addition to your next solar powered project. This solar cell provides approximately 9 VDC in direct sunlight at up to 1 W (approximately 110 mA). Multiple units can be chained serial and/or parallel to increase voltage and current.

Key Features:
9 VDC Max Output.
1 W Max Power Output.
More panels can be placed in series or parallel for more voltage/current respectively.

Application Ideas:
Solar Powered Data Logger.
Rechargeable Outdoor Lighting.

Details:
Typically produces 90ma @ 9.0 VDC.
11 V Open circuit Voltage.
0.24 Isc (A) Short Circuit Current.
Pre-soldered color-coded leads.
Dimensions: 5.3 x 5.3 x 0.1" (135 x 135 x 2.8 mm).
Operating temp range: +32 to +158°F (0 to +70°C).